Sign-in
Once you have decided to join Pogo.Pro, the first step is create an account
and then join the re-seller program. Begin by signing in.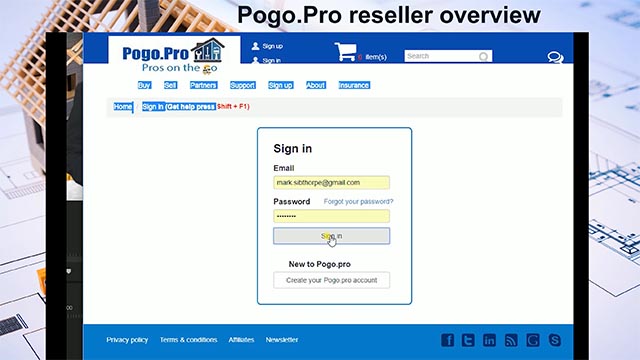 Signup as a reseller
After creating an account and signing in, you can set up a reseller
account. Complete your details and submit the form. Its as easy as it
looks.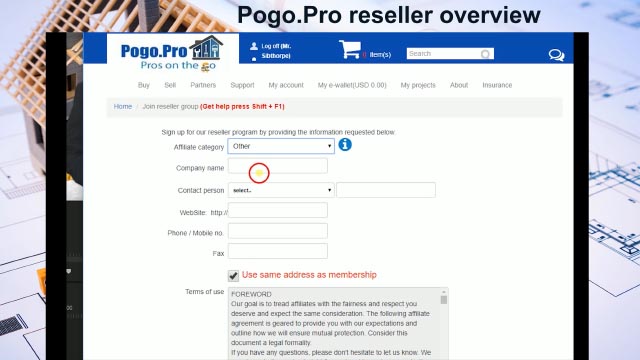 Create a project
Now that you are signed up as a reseller you can create and assign project.
Go to the buy menu item and select new.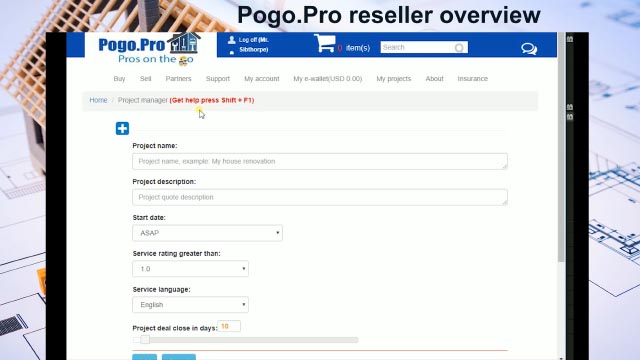 Build estimate
Building a project to assign is simple. Start by choosing the services you
require. From drywall to plumbing. Click add to submit once all the
construction objects are selected and added to the project.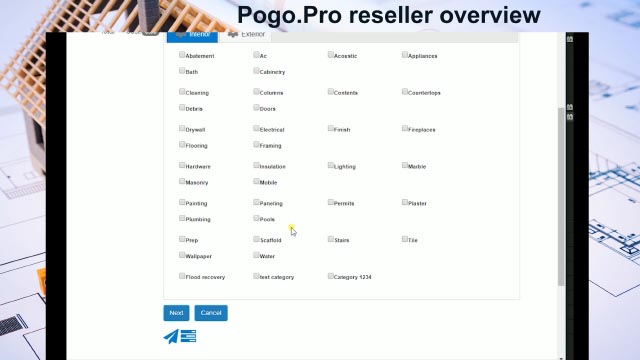 Set variables
Once all the construction items have been submitted, you can set the
variables. Variables include length, width, materials, labour etc...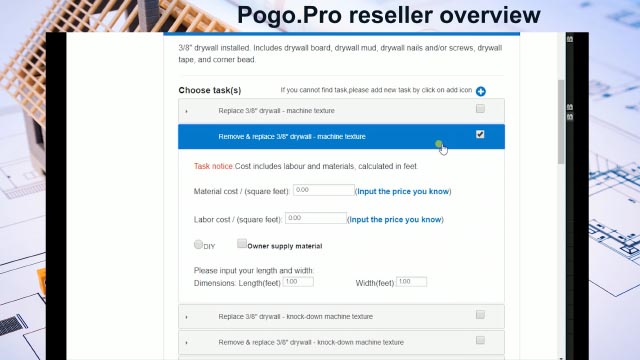 Finished
Once you complete assigning the project, you are finished and pogo.pro will
notify the home-owner via email. You might wish to send a reminder to the
home owner to check his/her email.
All the instructions for the home owner are contained in the email Pogo.Pro
sends.