Streamline claims
Insurance adjusters and home owners with limited experience can generate
detailed estimates.
Estimates can be shared with pros and insurance companies and approved
before being sent out for tender.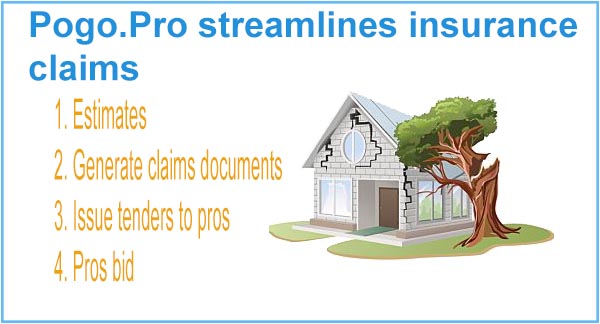 Document claim
Build estimates and document claims easily.
Even untrained home owners can use this intuitive dashboard. Adjusters can
work in conjunction with home owners.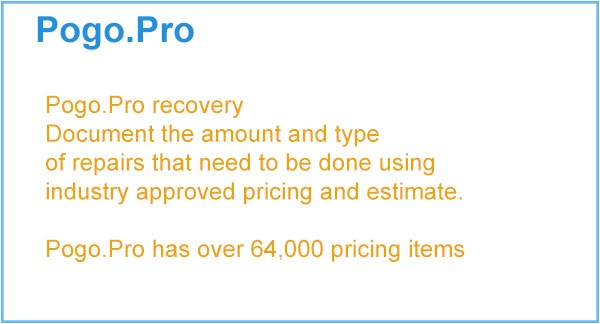 Example of success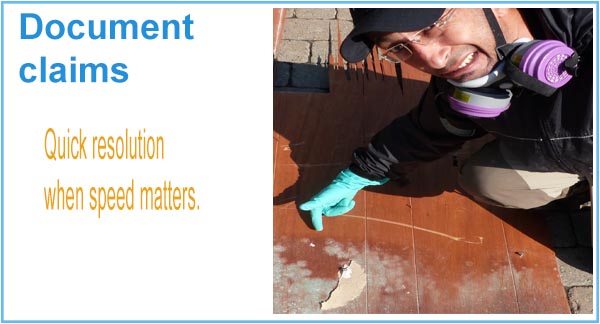 3 feet water
The home in question had it basement filled with 3 feet of water for over 1
week, despite pumps and sandbags.
The water was a mix of sewage and river water. Not ideal for walls and
sub-floors.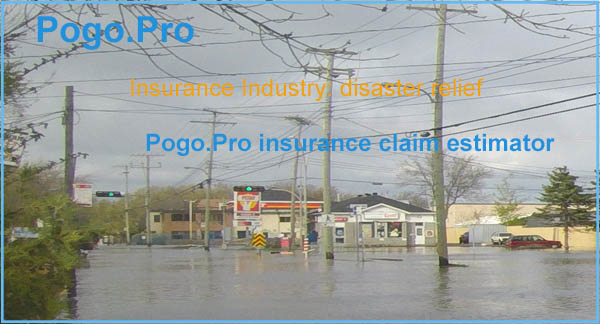 Create estimate
Building estimates starts with selecting construction objects.
Once objects are created, individual items and tasks can be assigned.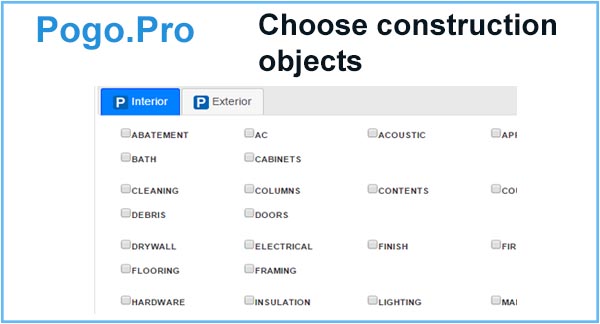 Post options
Users can post projects to pros they know or use the Pogo.Pro database of
registered pros.
Pros are rated by users and certifications are verified.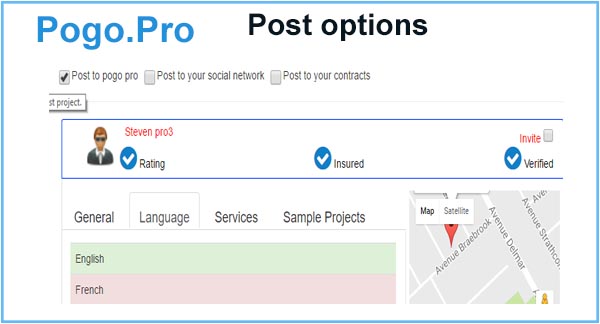 Rapid turnaround
Once the estimate was in the system it took 2 days to mobilise resources
and one week to demolish and decontaminate the site.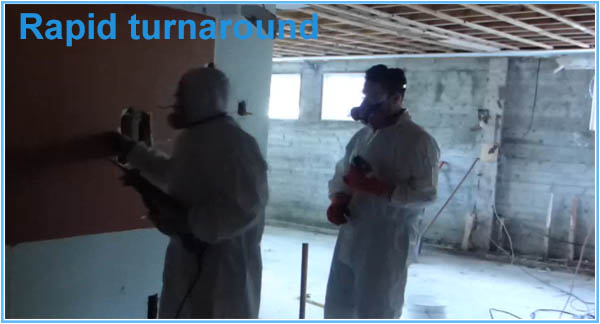 Contact Pogo.Pro
To learn more about how Pogo.Pro can help your company streamline the
claims process contact pro@pogo.pro.
Be sure to see our tutorials and learn more about how the process works by
accessing our help section.